I have used the Imagination Factory to redesign my website several times over the last decade. They always deliver a quality product and are able to work within my budget. My first website was designed by another company and was very poor quality. Imagination factory worked within my budget to make it much better and recently split it into several parallel sites. I receive compliments on a regular basis about my site(s) and how professional they are.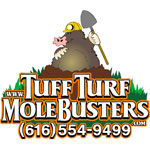 I wanted to thank you again for the work Imagination Factory did on the website and provide you with a bit of an update. I am proud to announce that since the redesigned site launched, we have increased organic impressions by almost 3X in 6 months! Thanks for being an awesome partner and resource to our organization.
Thanks,
Jay
After an exhaustive search for web wizards, online sorcerers and digital dragon slayers we found Ted and Kate with the Imagination Factory. Content is king today and through creative collaboration with the Imagination Factory we found exactly what we were looking for, a robust mobile optimized site full of fresh, relevant and wordsmithed content!
What Imagination Factory built for me was so much more than a website; I run my entire business through it! Imagination Factory manages every element of our brand, from the initial logo design when we started with them, to team uniforms, tents, banners, print material, posters, dasherboards and more. When you want super professional looking work, call IFI.
We were referred to Kate at Imagination Factory a bunch of years ago. The team is fantastic. They have without a doubt mastered their craft and it shines through in my day-to-day dealings with them! Their skillful work has significantly improved our website, digital presence, and marketing as a whole. The results have been outstanding! In fact, when we started we had 5,000 visitors to our website per month - Last month we had 18,000. Most notably, I appreciate the professionalism and genuine care for our business.
There just isn't any web and graphics design company that we would use in place of Ted Bailey and the Imagination Factory. A testimonial to that is having been working with them since 1995. We are a large maxillofacial surgery practice in the Northeast and the very first to have a presence nationwide on the Internet. How lucky I was to happen upon another entrepreneurial innovator breaking out a longstanding graphic design business on the newly-formed world wide web. Since that time there has been no looking back. We were early adopters on all IOT's and their help over those years was invaluable to me and CTMAX.
The team at the Imagination Factory has handled not just our web design, but nearly all aspects of our marketing. They have provided innovative ideas for anything from social media, banners, brochures, and client gifting, as well as handling our Google AdWords account. IFI has been a real gift for me, and my partners will never realize how lucky they have been (albeit, they have been told).
We have experienced an evolution of web design over these twenty rapidly-developing years, and we have always been considered to be ahead of the curve. I cannot speak highly enough about their service, innovation, and professionalism, and I sincerely recommend them to every business. We consider them an irreplaceable part of our team and our day to day functions at Connecticut Maxillofacial Surgeons. They truly earn their name as the Imagination Factory.
The Imagination Factory has helped me move into the 21st Century! They developed an outstanding website for my business that automatically connects to my business' Facebook page. It's easy to navigate and clients can request an appointment right from the website. Many of my clients have commented on how easily they found me with a Google search and how useful the website was for them. Thank you to everyone at the Imagination Factory!
I can't say enough good things about Imagination Factory. From first inception through final details, this team has been very professional, very prompt and very knowledgeable about every aspect of web design and optimization. Not only did they research our particular business niche, but they were extremely helpful in communicating with us to establish what we actually wanted and what would work best for our particular needs within our budget constraints. They have been endlessly patient in collecting the details which have evolved into a functioning, easy-to-use and directed website to meet our goals. Ongoing assistance has been outstanding as well. I would not hesitate to recommend Imagination Factory as the premier source for your website and design needs.
---
On Our SEAT™ Software
Everytime I ask if SEAT can do this or that, the answer is always 'YES'. SEAT is such a great tool/gift to sports management that I feel like 'Virginia' at Christmas.
Thanks, Santa!

Sherrie Meyer
,
Lansing Lugnuts
I used SEAT at the Whitecaps and knew we needed it at the new Somerset club, then again at the Surf, and now the Pelicans. SEAT has helped immensly. It's very exciting to see the "lights go ON" as my people "get it". SEAT's productivity and your support have been instrumental.

Matt O'Brien
,
Myrtle Beach Pelicans
---
On Our Consulting
Thank you so much for your assistance with our management strategies. Your consulting analysis has been very helpful to us in Peoria, then in Lansing and now in Sacramento.

Tom Glick
,
Sacramento RiverCats
Your assistance has been invaluable and has saved us considerable time and money. We would like to put you on a marketing/consulting retainer to facilitate and support our growth.

Scott Lane
,
West Michigan Whitecaps
---
On Our Multimedia Services
Just a note of thanks for the quick response and splendid results on the electronic shows for our Worldwide Leadership Conference!

The interactive prototype you developed for us has been a huge success. We are very pleased to inform you to begin full scale system development.