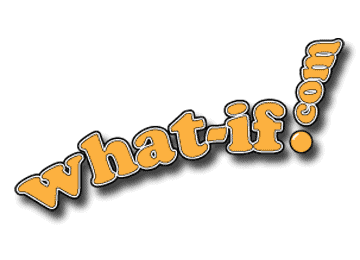 Many of America's greatest innovations began with the big question, "What if…?" and the solutions were even bigger. Virtually every business, large and small started with the question, "What if…?" Often one 'what if' leads to other 'what ifs'.
Let's assume that your 'what if' has lead you to develop a business, but your current 'what if' has you on the fence about the need for a website. Let me save you some time – you need one. A good one. Professionally designed to catch leads, increase sales, tell your story, differentiate you from the others – regardless of your industry. Want to know why?

According to a Deloitte's analysis a few years back before the 2020 pandemic, in Connected Small Businesses in the United States it was determined that digitally advanced small businesses:
Earned TWICE as much revenue per employee
Experienced revenue growth over the previous year that was nearly four times as high
than business w/ low digital engagement. Since then, 2020 has been the turning point when most of the population adapted to digital interactions to conduct their everyday lives, whether working from home, online schooling, or ordering groceries. Being digital, having a web presence, became even more pivotal to a business' success / survival.
Even before the events of 2020, here are some points to consider…
97% OF CONSUMERS GO ONLINE TO FIND & RESEARCH LOCAL BUSINESSES
30% OF CONSUMERS WON'T CONSIDER WORKING WITH OR DOING BUSINESS IF YOU DON'T HAVE A WEBSITE
MORE THAN 60% OF CONSUMERS USE A COMPANY'S WEBSITE TO ENGAGE WITH THAT BUSINESS
75% OF COMMERCIAL TRANSACTION DECISIONS, IN EVERY INDUSTRY, ARE SIGNIFICANTLY INFLUENCED BY WEBSITE CONTENT
3 OUT OF 4 CONSUMERS ADMIT TO MAKING JUDGMENTS ON A COMPANY'S CREDIBILITY BASED ON ITS WEBSITE DESIGN
OVER 40% OF CONSUMERS WILL LEAVE A SITE IF THE MESSAGE IS UNCLEAR OR DUE TO POOR NAVIGATION/DESIGN
A WELL DESIGNED WEBSITE IS A GREAT EQUALIZER IN YOUR ABILITY TO TAKE ON YOUR LARGER COMPETITORS
So then, what are you waiting for? What are your objections? Here are a few we've heard…
"I'm small, I don't have a budget for a website"
Your website is your number one marketing asset. It's the one asset that you will mention/promote in ALL your other advertising, from a business card or brochure, to a billboard or radio spot. Saying you don't have the budget for it is like saying you don't have the budget for a business license or signage or a phone – the probability is that you'll have problems later if you don't make that initial investment now. The cost of creating a website now outweighs the risk cost of NOT having it in place later.

Get a website – it doesn't have to be fancy, but it needs to exist, and it needs to be able to be found by search engines. Designed correctly, it can grow as your business does.

"I have enough business, I don't need a website"
A website isn't just about getting NEW business, it's also about making it easier for your existing customers to continue doing business with you – especially in light of the restrictions placed on all of us during the pandemic.

We have plenty of examples of how we've assisted our clients pivot their operations to the new normal.

"I've got a guy/friend/family member that'll make my website for free"
As is often the case, that can be a bad idea AND you DO get what you pay for – especially if your 'guy' isn't a career web developer. Having a handyman is great for small projects around the house, but would they be the right person to build the foundation for your office building or bridge?

A LOT goes into having an optimal website – Graphic design, SEO optimization, image compression, mobile responsive design, ADA compliance, Copywriting, etc. – get it done right, avoid headaches later.

"I'm NOT an ecommerce type of business"
We heard that a lot BEFORE the pandemic, but not as much since. That said, you don't NEED to 'do' ecommerce to need a website. Your customers – even B2B buyers – still need to find you, learn about you, understand how you're operating during the pandemic, and trust you to buy from you.

Roughly 70% of our clients aren't ecommerce, and each one of them has seen considerable revenue growth from having a website.
Our web design services aren't one size fits all designs or templates or incomplete shells that require you to finish – there are no cookie-cutter or partially finished site solutions here. We're here to help you answer some of your 'what ifs'. The Imagination Factory will help you figure out the best type of website for your business then design it, find just the right images, develop search optimized words to tell your unique story to your audience, test it across multiple platforms and launch it – all with your approval as we go along.